Taking climate risk out of the home equation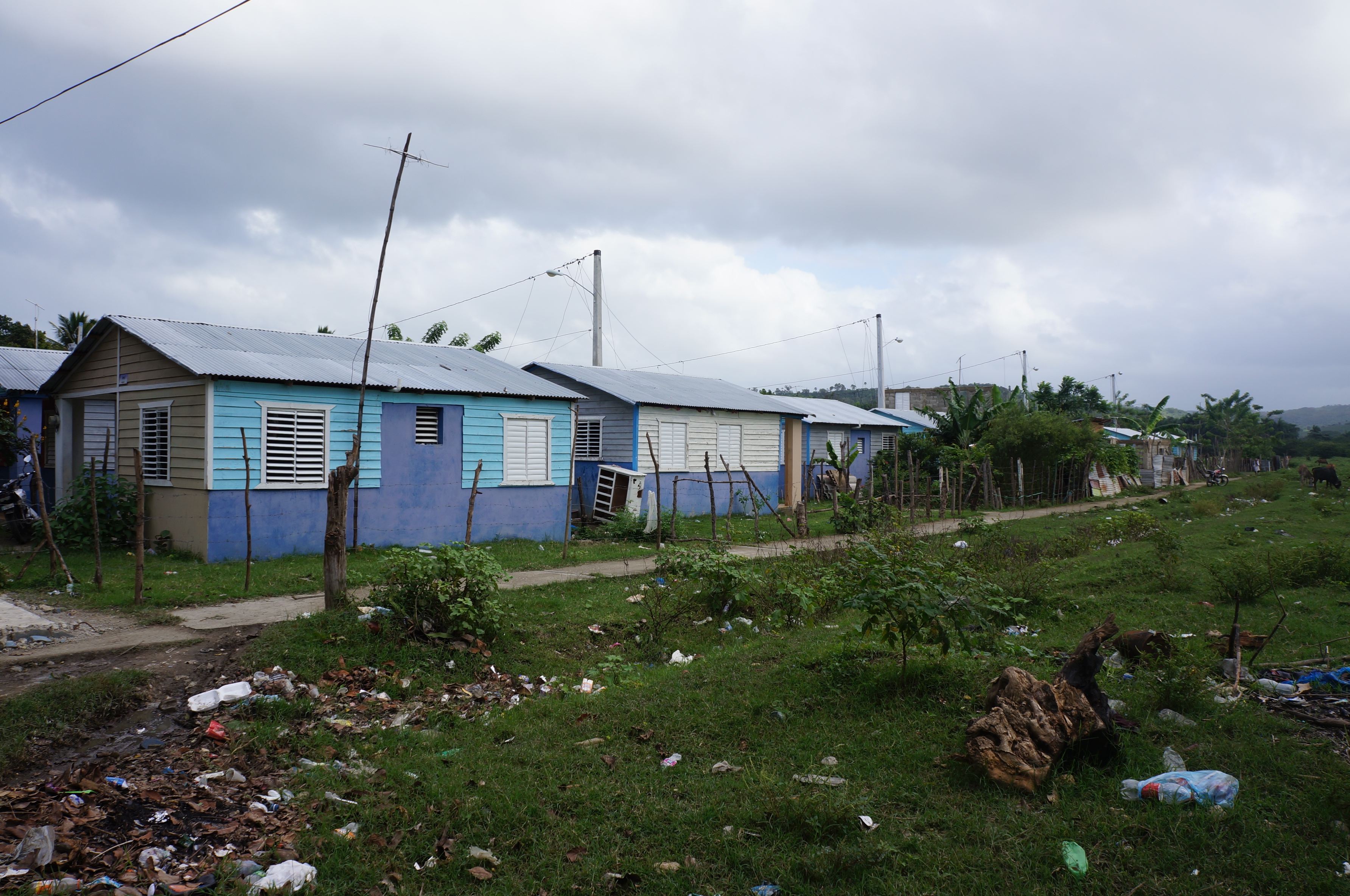 Source: European Investment Bank - Brian Power
In 2016, Hurricane Matthew ripped through the northern provinces of the Dominican Republic, leaving behind severely damaged roads, bridges and homes. Flooding from high seas rendered swathes of agricultural land unusable. Thousands of people saw their homes destroyed, often beyond repair.
Then, in 2017, Hurricanes Irma and Maria hit the Dominican Republic. The country still feels the effects today.
And as the climate continues to change, hurricanes are likely to become more frequent and more intense.
This is why the Dominican Republic has launched a programme to restore social services and rebuild housing and other essential infrastructure in the provinces of Monte Cristi, Espaillat, Puerto Plata and Duarte, which suffered the most damage from Hurricane Matthew. 
Emerson Vegazo is the managing director of the Directorate-General for Multilateral Cooperation, the Dominican Republic's entity for implementing projects supported by European Union and other international funding. He says that the reason why the housing stock suffered the most significant damage is quite straightforward: human settlements are typically established along rivers, in coastal regions – in other words in riskier, more vulnerable areas, where flooding and landslides are more likely to occur. To move away from these places is a challenge in itself, but it is necessary if communities are to be made more resilient.
The new houses will be built to higher standards than what went before. Vegazo says that the old ones generally did not meet the basic standards, such as an adequate roof, solid walls, indoor sanitation, drinking water, power outlets and access to telecommunication services. "We are putting all of these elements together to establish a standard of housing that people who are building their own can follow," Vegazo explains. "This is a construction model that the community can adopt into its culture."
That point on culture is salient. These new houses function better as single units but also fit into a broader community structure. They prevent overcrowding and protect against natural disasters when they occur. Their layout allows for quick evacuation. When earthquakes strike, there are safe places and waste management mechanisms. Sewage is properly treated to prevent contamination.
About 1 000 new units will be built and somewhere between 4 000 and 5 000 people will benefit from these new homes, with priority given to more economically vulnerable members of the community. "We are looking at single-parent homes as well as homes with a lot of children or young people. Everyone's needs deserve to be addressed. For us that is very important, especially in households headed up by women. Single-parent families are already a priority for the government," says Vegazo.
The design is both replicable and scalable – not only at a public level as a public programme, but also at a private, individual level: people who are building their own houses are encouraged to follow the same design. 
A model to follow
The operation, co-financed by the European Union through the Caribbean Investment Facility and a €50 million loan from the EIB, aims to finance not only the reconstruction of housing, but also other essential infrastructure lost to natural disasters: roads, bridges and urban infrastructure. This infrastructure will be built to be more resilient and the overall climate resilience of the provinces will be improved through flood prevention and better use of land.
But the programme is about more than rebuilding damaged houses, roads and bridges. According to Vegazo, resilience also entails a culture change and the need to equip vulnerable people and communities. "The real change is not about the construction of works, but the unification of a culture," says Vegazo.
Click for more information about the EIB Post-Disaster and Climate Change Resilience Framework Loan in Dominican Republic.