Duration:
01/06/2015 - 30/06/2022
Total CIF contribution (€):
5 200 000.00
Total budget (€):
42 970 000.00
Types of Support:
Investment Grants
Technical Assistance

Sectors:
Context
In Suriname, the electricity supply of about 130 villages depends on diesel generators, with a total installed capacity of 4.5 MW to serve an estimated population of 30,000 people. The electricity service is designed for an average time of 6 hours per day. Fuel transport to remote villages has to be done by boat or airplane, because only communities near to Paramaribo can be reached by road. Rural households are not charged for the service, as all the costs are absorbed by the Government of Suriname.
To cope with this situation and the growing demand of electricity in the country, the Government of Suriname has developed a national policy (Government Strategy towards 2020) aimed at establishing a sustainable energy sector in Suriname that offers equitable access to electricity services, including the interior of the country, and with national plans for mitigation and adaptation to climate change.
The programme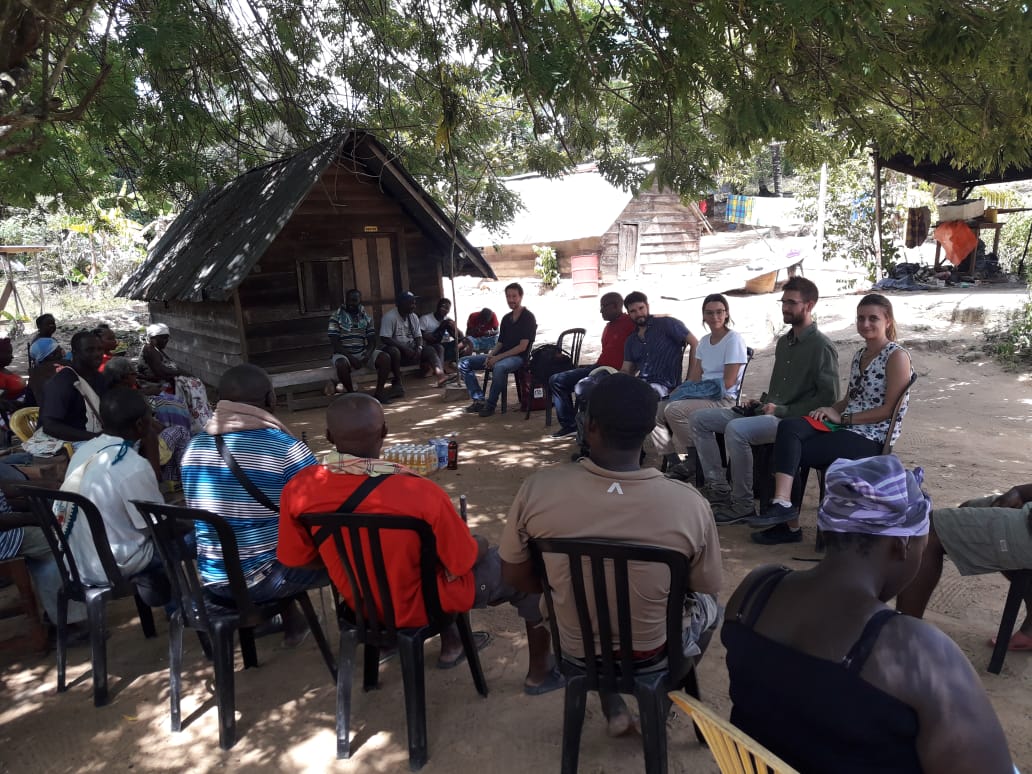 Meeting between villagers and the project team (IDB, EBS, Districts commissioner Technical Consultant) to collect data and Inform about the project status.
The Programme 'Support to Improve Sustainability of the Electricity Service' endorses Suriname's national strategy. As part of this programme, IDB designed and is implementing with the support of a CIF contribution a Sustainable Energy Framework in Suriname (SEFS). The objective of this framework is to anticipate future demand growth and shape the conditions for its sustainability in economic, financial, and environmental terms. The SEFS will help the Government of Suriname and EBS (state-owned company under the supervision of the Ministry of Natural Resources) implement adequate regulations and management practices to:
reduce generation costs;
review of the current tariff structure;
establish contract models for the purchase of electricity;
assess options for power generation using low carbon technologies; and
improve access to sustainable energy.
IDB's contribution (30M USD) will support the policy and legal framework reform, investments in technical capacity and rural electrification and the strengthening of the power utility (EBS) in order to achieve financial and operational efficiency.
CIF's contribution (of 5M EUR) is serving to promote the use of Renewable Energy Technologies (RET) for rural electrification in the interior of Suriname by financing the procurement and installation of solar photovoltaic (PV) systems in 10 villages located in the Upper Suriname River south of Pokigron up to New Aurora.
Impact
| | |
| --- | --- |
| | 2 operational GIS and SCADA systems effectively in use by EBS' business units. |
| | 43% increase in annual electricity sales by EBS. |
| | 2,000 kW of solar PV installed capacity. |
| | 1,410 households benefiting from 24 hours electricity production. |
| | 30,000 Tons of C02eq will be reduced per year. |
| | 85% to 90% of the population with access to electricity by the end of the programme, meaning a total of 20,155 beneficiaries. |
| | Improvements of 30% in the sustainability of rural electrification supply and in cost recovery for electricity supply in interior locations. |